Congratulations!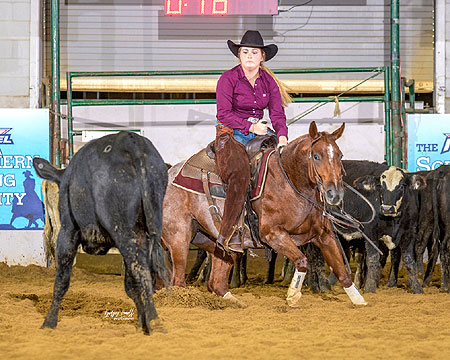 Flawless & Caylee Shepard
"The Southern Futurity" Non-Pro Derby Champions
ONE TIME PEPTO X MH SAN TULES DUALLY
---
2021 NRCHA SNAFFLE BIT FUTURITY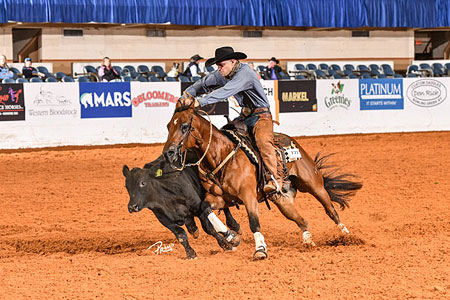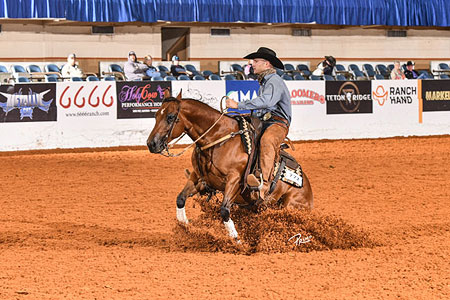 Myles Brown aboard One Time Legend took home the Non-Pro Bridle CHAMPIONSHIP with a score of 291!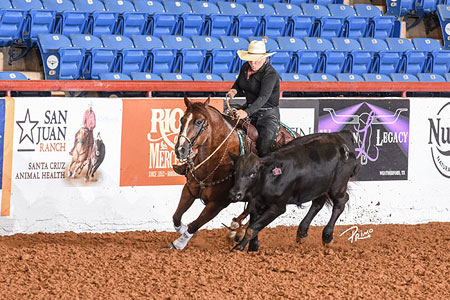 Toni Heath & Smokum Every Time
Non-Pro Two Rein, 3rd Place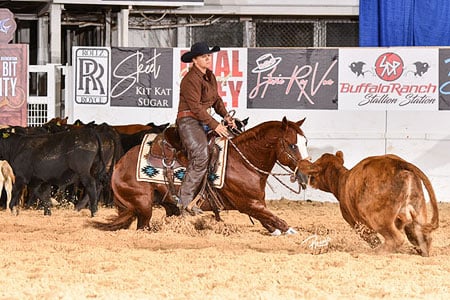 Debbie Crafton & Dualin Alittle Time
Non-Pro Hackamore Classic, RESERVE CHAMPION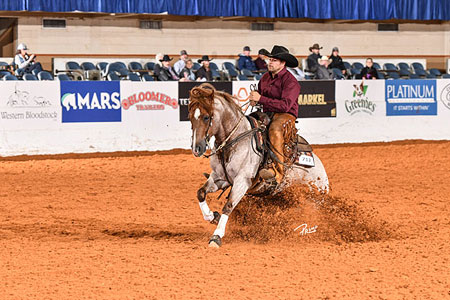 Mark Sigler & Its Time To Smokum
Intermediate Open Bridle, 4th Place tie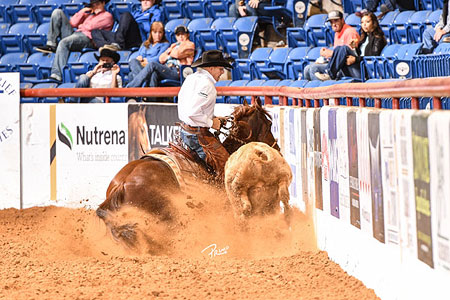 Ron Ralls & One Time Edition
Open Hackamore, Top Ten
Intermediate Open Hackamore Classic, 4th Place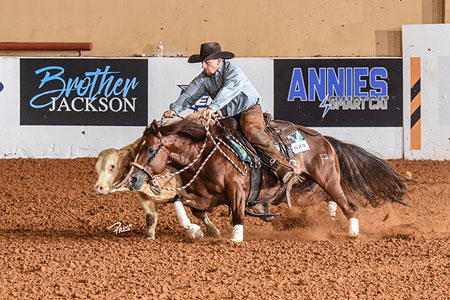 Ryan Gallentine & One Ata Time
Open Hackamore, 11th Place
Intermediate Open Hackamore Classic, Reserve Champion tie
---
2021 NCHA SUMMER SPECTACULTAR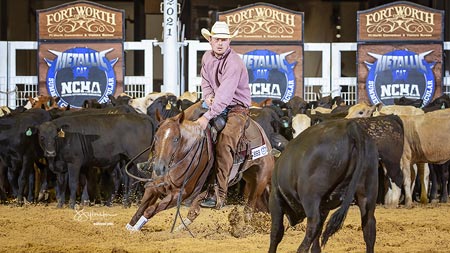 Click to watch video
"Flawless Win For Cade Shepard at NCHA Summer Spectacular"
A mare named Flawless lived up to her name for Cade Shepard at the famed Will Rogers Coliseum with a win in the 4-Year-Old Non-Pro in Fort Worth, Texas. The duo marked a score of 221, which paid $19,339 for owner Austin Shepard, Cade's father an an EquiStat Elite $8 Million Rider... Click to read the article on Quarter Horse News!
2020 NRCHA Derby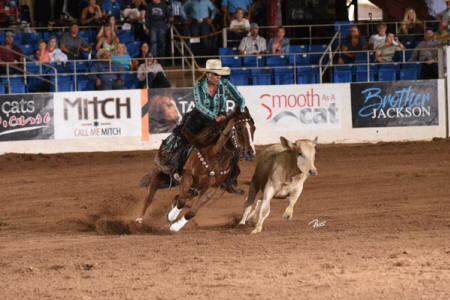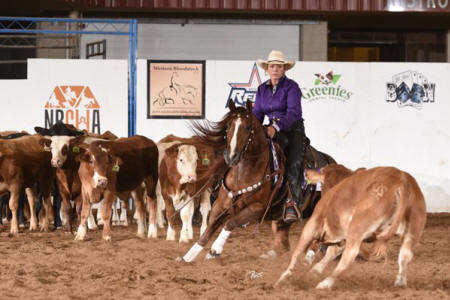 Smokum Every Time & Toni Heath
Non Pro Derby CHAMPION!
CLICK TO READ STORY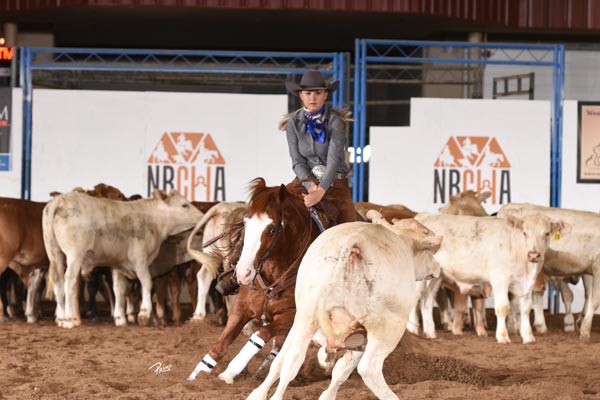 A Time For Jazz & Kate Buchanan
Non Pro Bridle Spectacular CHAMPION!
Time To HonkyTonk & Nicole Westfall
Amateur Derby, 3rd Place
Dualin Alittle Time & Debbie Crafton
Non Pro Derby, 3rd Place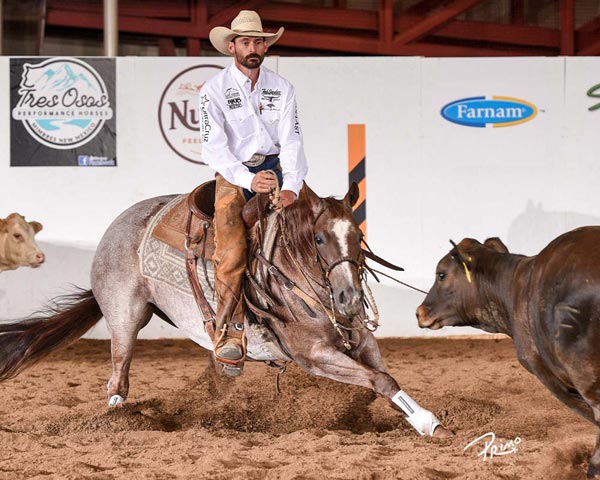 One Timin Katie & Matt Koch
3rd Place Open Two Rein Spectacular
Top Ten in Open Two Rein Class
Flashy Onetime Pepto & Toni Heath
4th Place Non Pro Hackamore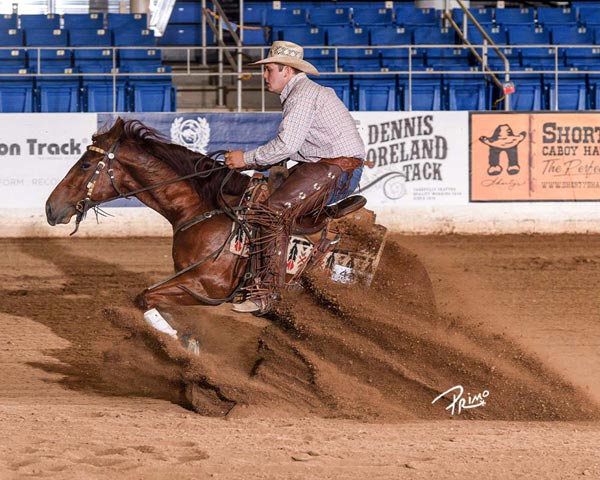 Time For Lightening & Dillon Cox
Non Pro Derby Finalist
4th Place Int Non Pro Derby and Novice Non Pro Derby
Moonstruck One Time & Brad Barkemeyer
Int Open Bridle Spectacular, 4th Place
Sunsets & Doug Williamson
Int Open Bridle Spectacular, 5th Place
Glitter N Glam & Laurie Richards
6th Place Non Pro Two Rein Spectacular and Top Ten Non Pro Two Rein class

Rubys Radar & Zane Davis
Open Bridle Spectacular Top Ten

One Sparking Time & Justin Wright
Open Derby Top Ten
Roo Too Do & Russell Probert
Open and Int Open Derby Finalist
One Time Frosty Nic & Shadd Parkinson
Int Open Derby Finalist
---
2019
CONGRATULATIONS!
2019 NRCHA SNAFFLE BIT FUTURITY NON-PRO CHAMPIONS
DUALIN ALITTLE TIME & DEBBIE CRAFTON
(One Time Pepto x ARC Little Dualena)

ANNIES ONE TIME & NICK DOWERS
2019 NRCHA SBF OPEN FUTURITY - 3RD
(ONE TIME PEPTO X SHINEY NU ANNIE)
OWNED BY WAGONHOUND LIVESTOCK

---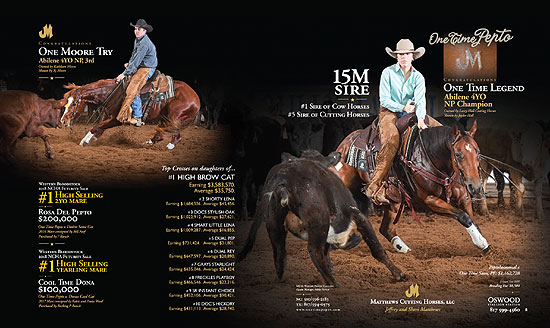 Matthews Cutting Horses, LLC
Jeffrey & Sheri Matthews
Weatherford, TX
(817) 594-0375